Cover Image by Azamat Zhanisov on Unsplash
Hello fellow lipstick fans! It's fall and time again for many of our fav brands to release new lipcolour collections. New colours are exciting, but it could well be that you don't want to splurge and instead want to find inexpensive alternatives that you can stock up on. Here are five resources you can use to find dupes for your favourite lip products!
1) Temptalia's Dupe Lists

The main Dupes search page on temptalia.com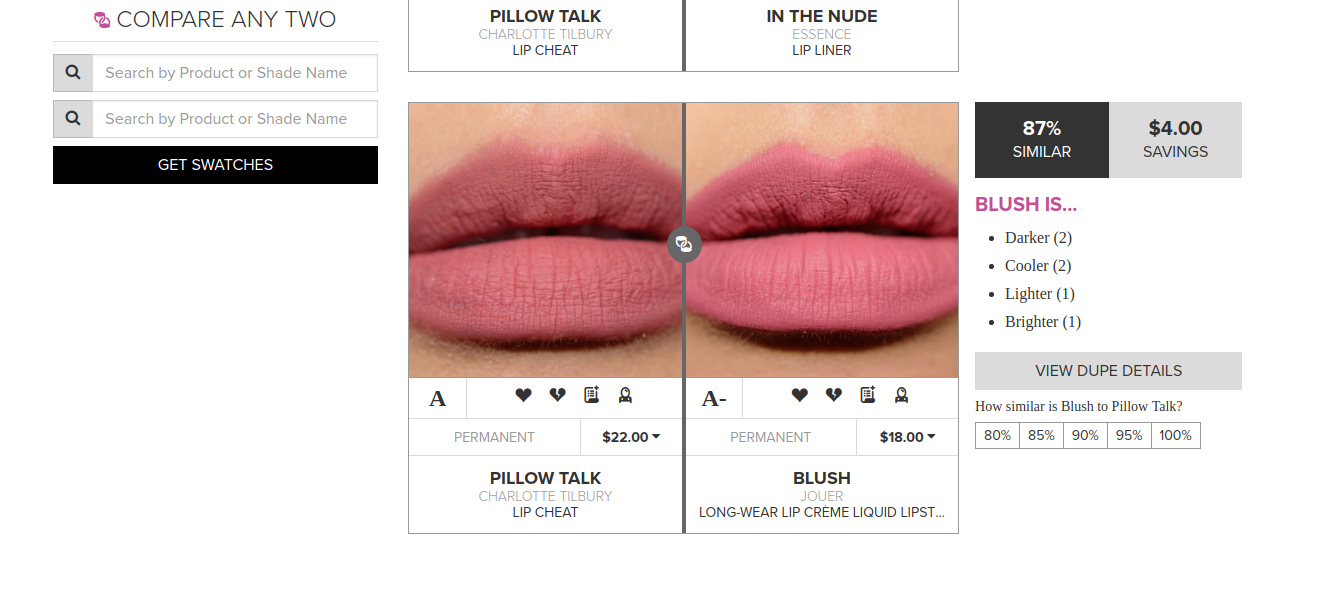 An example dupes search result for Charlotte Tilbury's Matte lipstick in the colour "Pillow Talk"
Temptalia has an enormous library of swatches that are organized into a 'Dupe' search engine. You simply type in the name of the shade and the brand and you'll get a results page with side by side image comparisons of the colour you searched for and the suggested dupes. It should be noted that the colours are swatched on a lighter skintone and thus the dupe matches may not be perfect if you are looking for a dupe that will look similar on a darker skintone.
2) Allintheblush site and instagram
A sample of dupe collections from the allintheblush Instagram page
The allintheblush.com site and instagram post images of swatch collections with an accompanying blog post with more detailed swatch samples that are usually from other sites such as temptalia.com, the brands own marketing material or Reddit.
3) Dupethat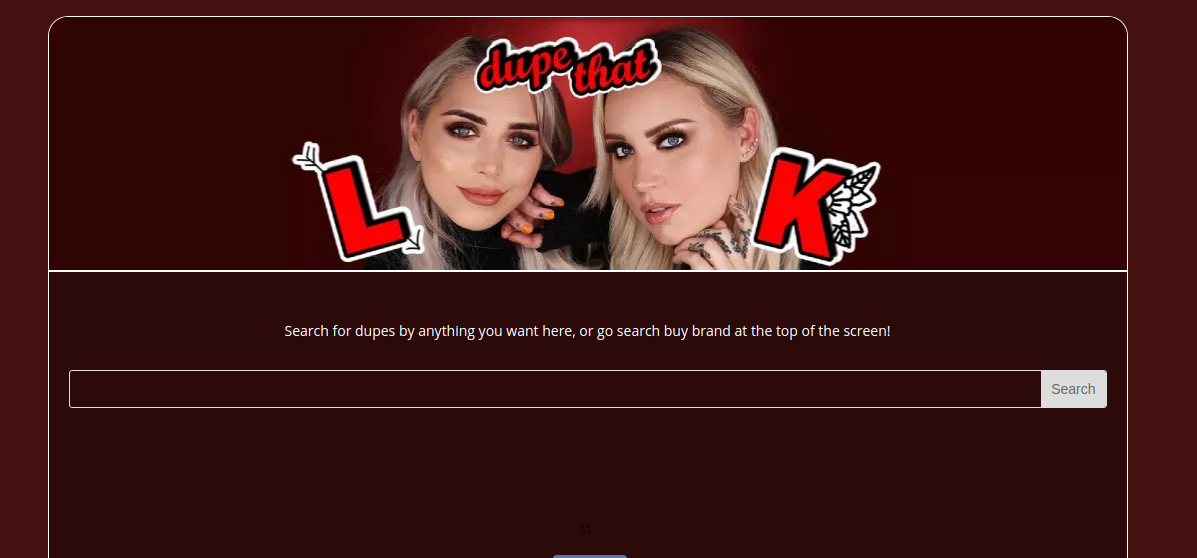 A screenshot of the main dupethat.com search page
dupethat.com is another lipstick dupes search engine with a lovely old school layout and a Googlesque search bar. Simply type in the name of the brand or the brand and the colourname and you will get a list of search results if there are matching blog entries. There is also a handy list of dupes by brand to help you in your search!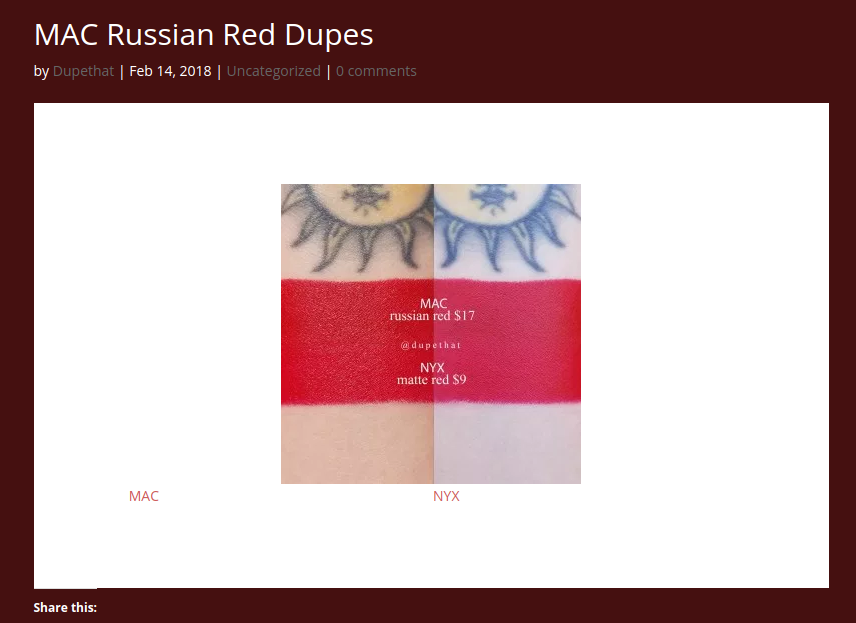 dupethat.com dupes for MAC Russian Red
4) lipcolourmatch.com
***full disclosure: I've developed this site! ***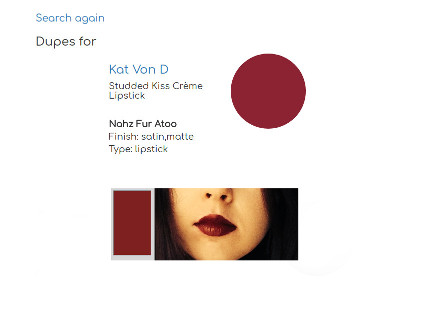 lipcolourmatch.com sample results page collage showing dupes for Kat Von D's Everlasting Liquid Lip in colour Nosferatu
lipcolourmatch.com is a colour based search engine. There are two main ways of searching: pick a colour from the colour wheel and select a product type (for example lip gloss or liquid lip) or scroll down to use the 'Search for dupes' functionality. You can also check the 'Drugstore only' checkbox if you want to limit the search results to brands commonly available in drugstores/pharmacies.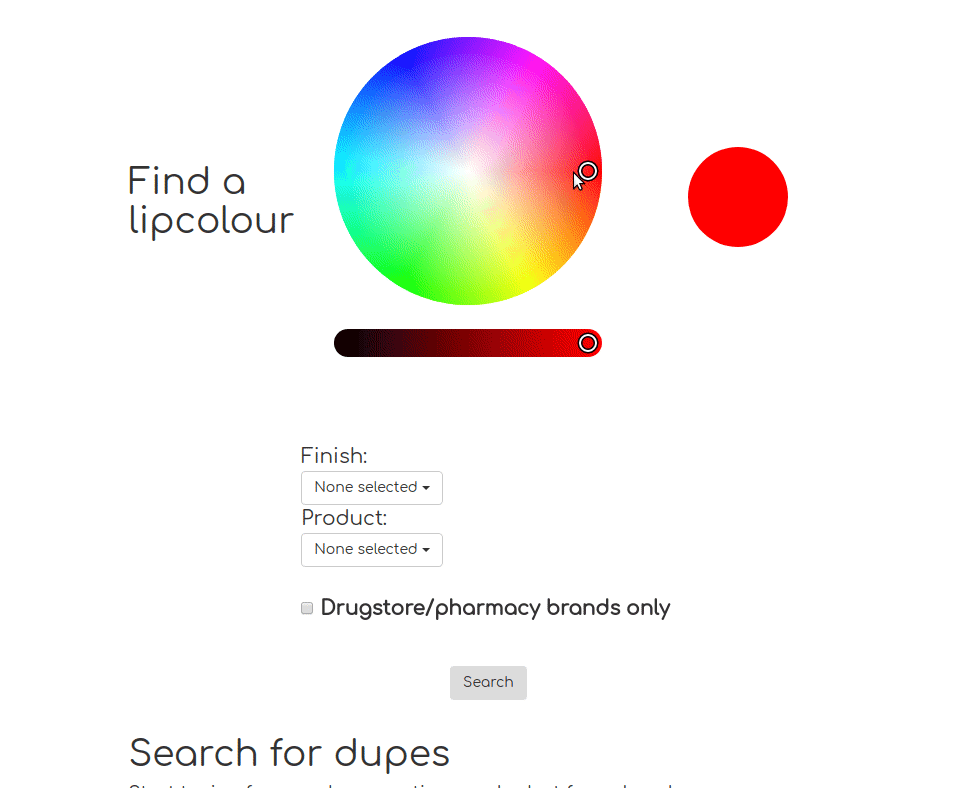 5) Dupeup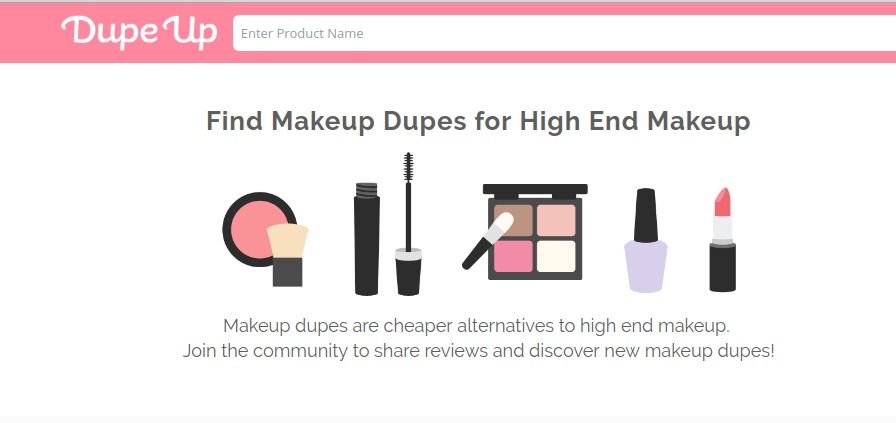 The dupeup.com search engine
Dupeup is an online community and dupe finder engine. Like with dupethat.com, you type in the name of the brand and the colour into the search bar and then get a results page if there is a dupe in the database. I tried it out with MAC's Ruby Woo and received a dupe match to Tony M's Kiss Lover Style M in Ruby Red. I'm not personally familiar with the Tony M brand, so I can't say how close the dupes are, but you should definitely give it a try!

Results page for MAC's Ruby Woo

Swatch sample comparing the dupe results.