Hello fellow lipstick fans! Fall is here (or autumn or spring, depending a bit on where you live!) and we're back from summer break with a new Browse All interface on lipcolourmatch.com. The idea of this new user interface is to let you quickly view the shade ranges of different brands without having to search for each individually through the search engine!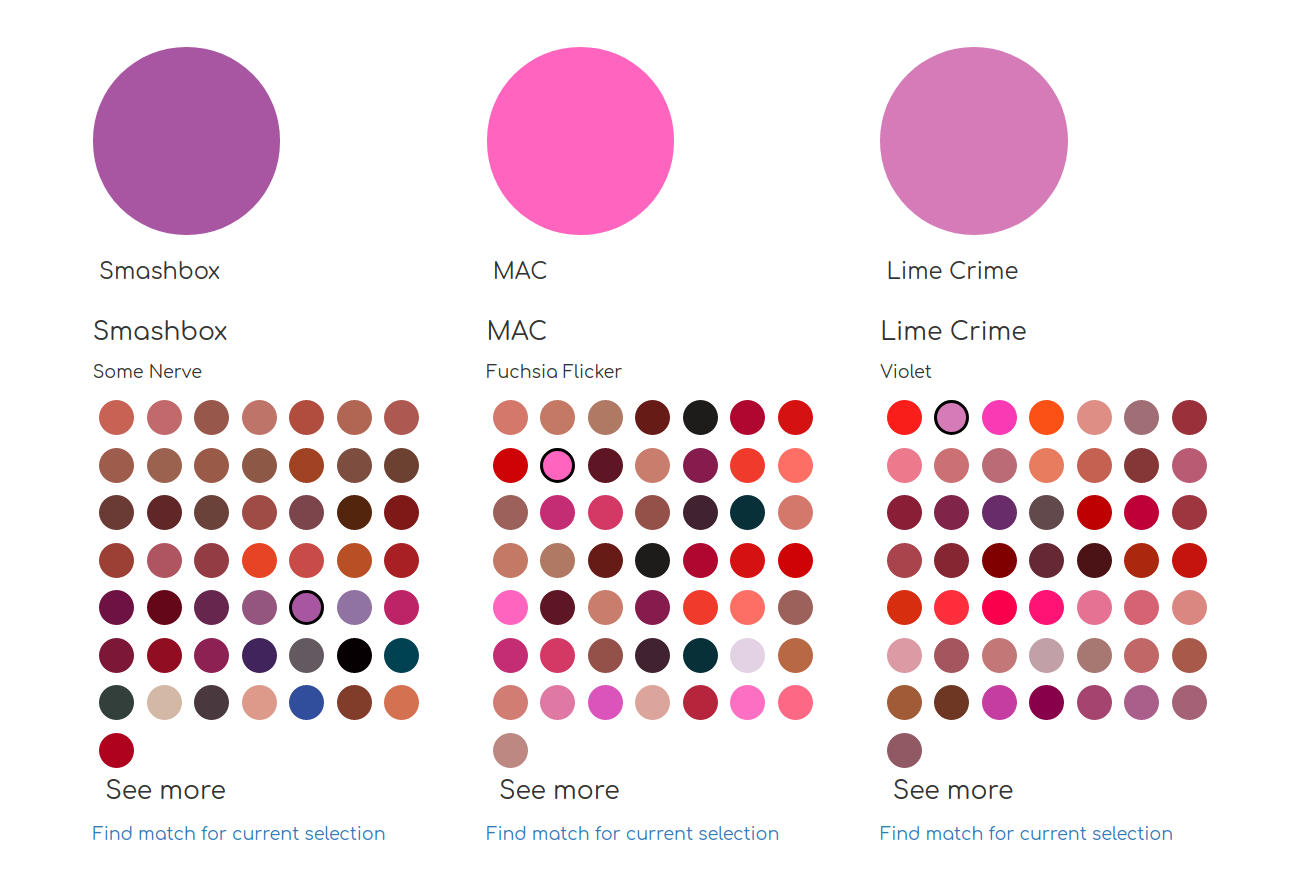 You can expand each product category to browse products by brand
From the main Browse All interface, you can click on individual lip product categories such as lipstick, liquid lip, lip liner and so forth to browse each product type by brand.
If you find a colour you are interested in, you can select it from the Browse All interface and click on "Find match for current selection". This will take you to the search results page which will show you closest colour matches to your current, selected shade.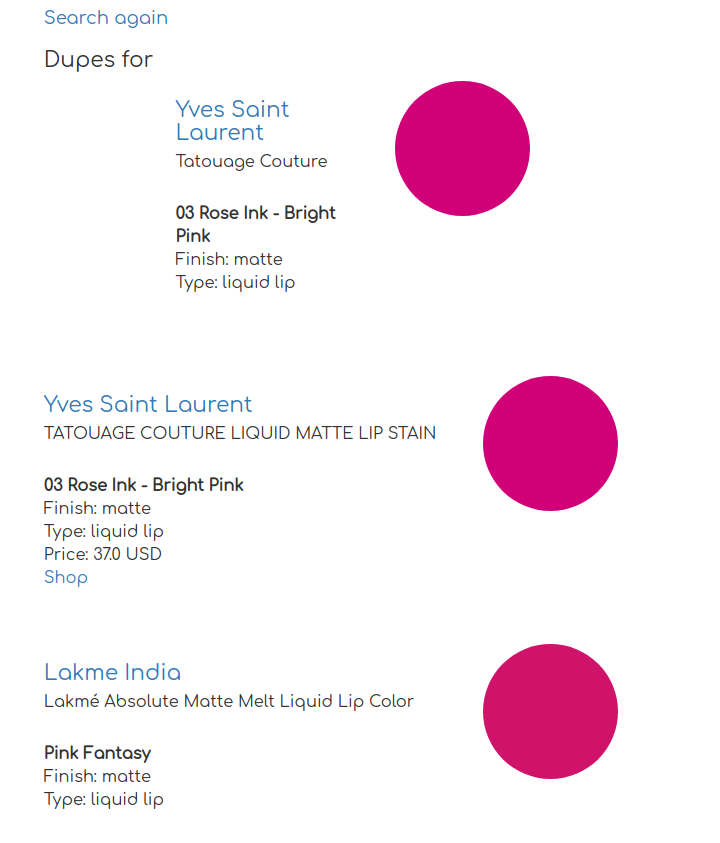 Results from duplicates search for Yves Saint Laurent's Tatouage Couture in the colour Rose Ink
Follow this blog for more updates on lipcolourmatch.com!