Hello fellow lipstick fans! We've been listening to your feedback and several of you have indicated that the Browse All interface would be nicer if the lipcolours were organized by colourfamilies. Indeed, when you browse many cosmetics retailers, you see that the shade ranges are organized accordings to groups or families.

MAC Powder Kiss Lipstick shade finder features categories like "nude", "pink" and "dare to wear". Source
For example, the MAC Powser Kiss Lipstick selector features categories like "nude", "pink", "berry" and the more unusual "dare to wear".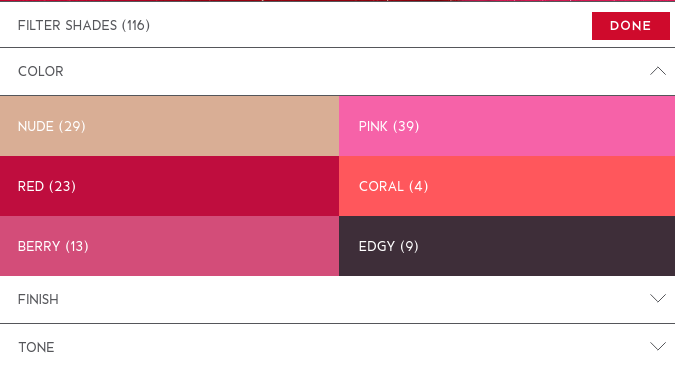 The Bite Beauty Shade finder features categories like Coral, Pink and Edgy.
We are still some way off creating a search interface like this, but in the meantime, we have created an interface that tries to group similar colour shades into one cluster or colourfamily.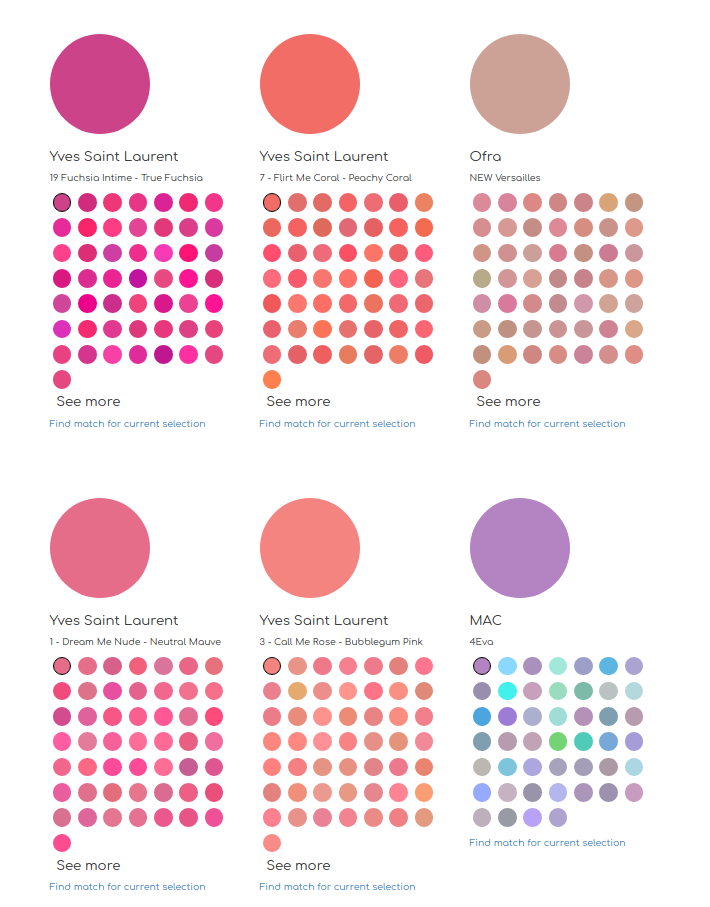 New colourfamilies interface features lighter colour families Source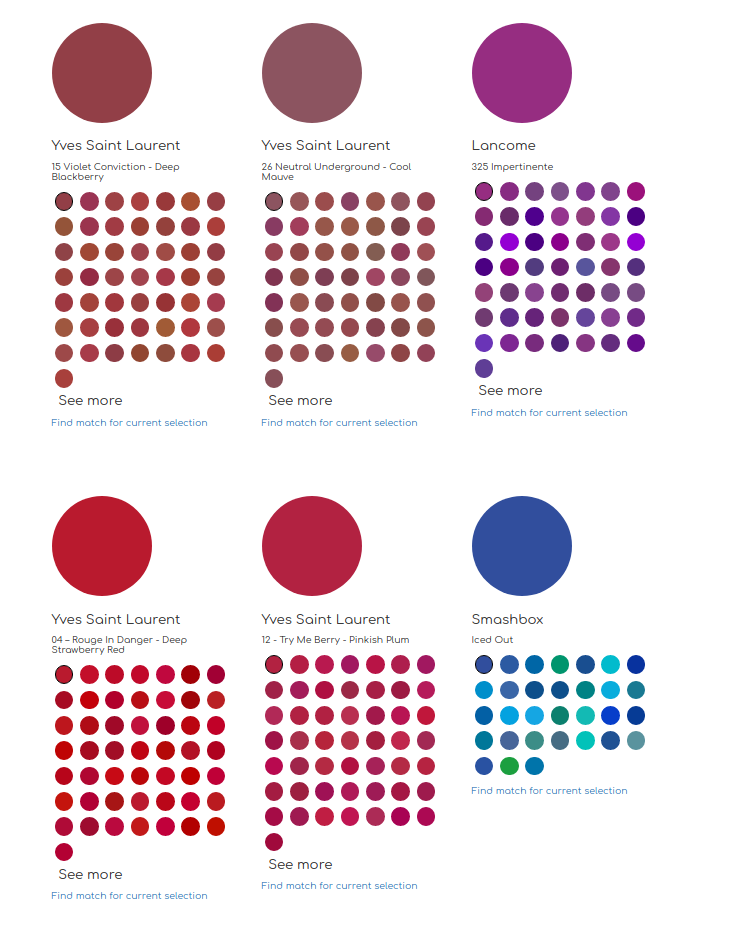 and darker blue and red colour families Source
We hope you enjoy this new interface! Please send questions or comments to camilla[at]synbyote.io.