Product information at a glance
Overall: ***
Colour payoff: *****
Feel on the lips: ***
Wear/longevity: **
Sustainability: Cruelty-free, but not vegan /The bullet is neither refillable or recyclable. However, Estée Lauder Companies Inc (who own Becca Cosmetics) have just released a full corporate responsibility report and is aiming to make 75-100% of their packaging recyclable, refillable, reusable, recycled or recoverable by 2025.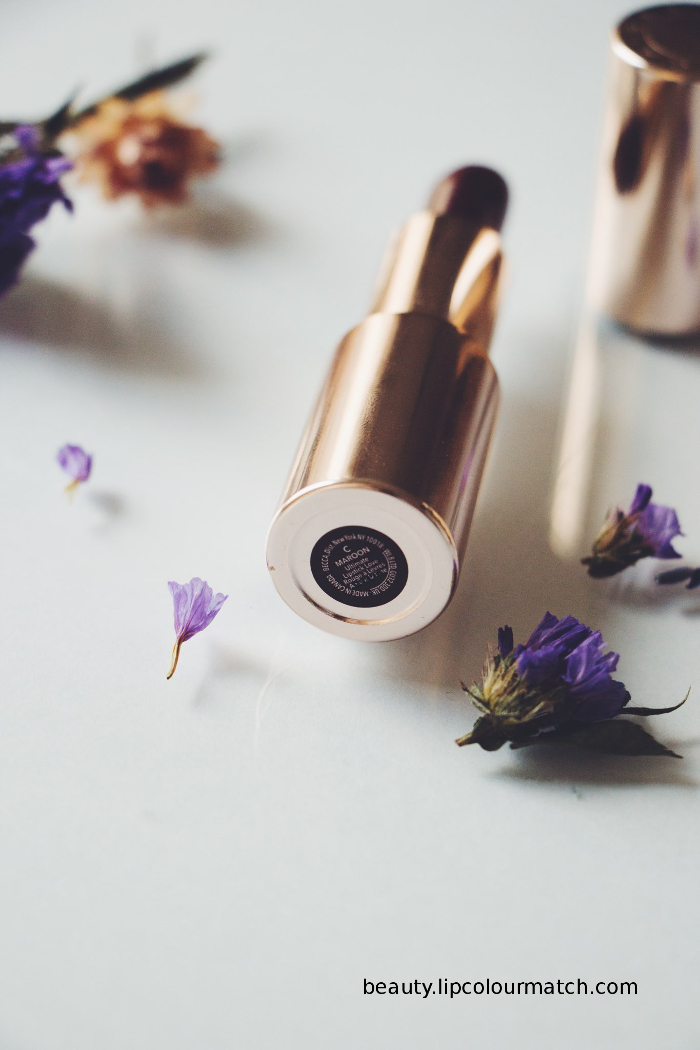 BECCA's Ultimate Lipstick Love lipstick in colour Maroon promises to be a gorgeous dark vampy plum with a moisturizing and soft cream texture. The product description describes the formula as a "silk satin" longwearing colour, which was picked as the plum lipstick shade of 2019 by Allure! So, needless to say, the expectations are high!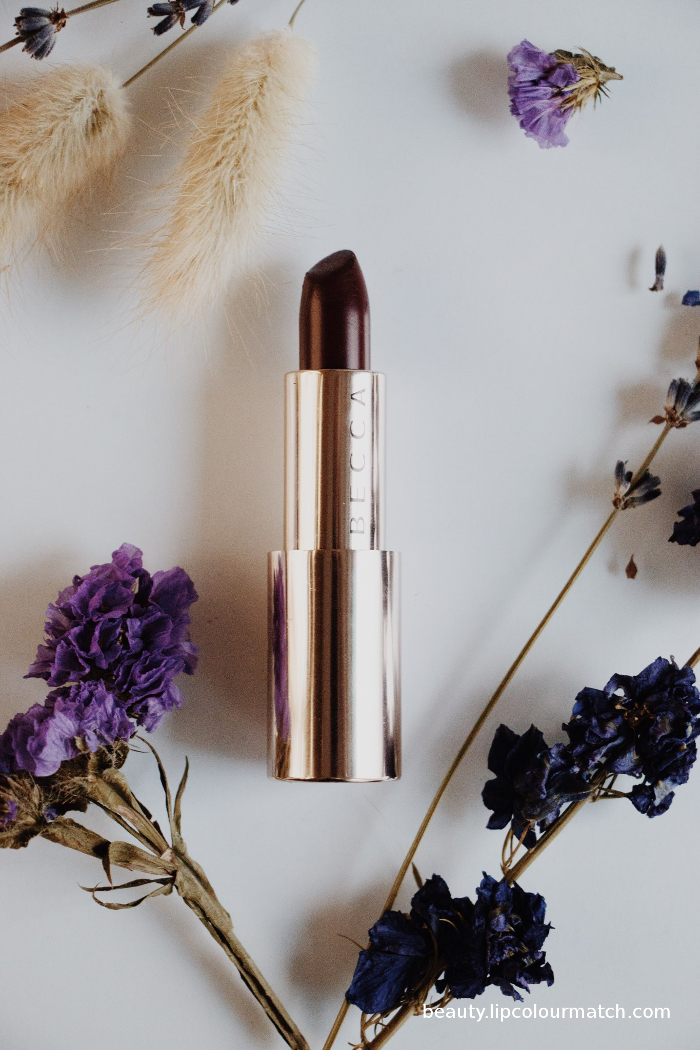 Dark colours, especially dark colours with a cream texture are always a bit challenging to apply neatly and wear, due to their tendency to move around and smudge and Becca's Maroon is no exception. However, inspite of the difficulties and the slight punch of courage it takes to rock a dark vampy colour, the product does deliver. The colour is gorgeous, shiny, almost waxy. You can definitely feel this on your lips, but not in a bad, suffocating, "ugh, get this off me now" way.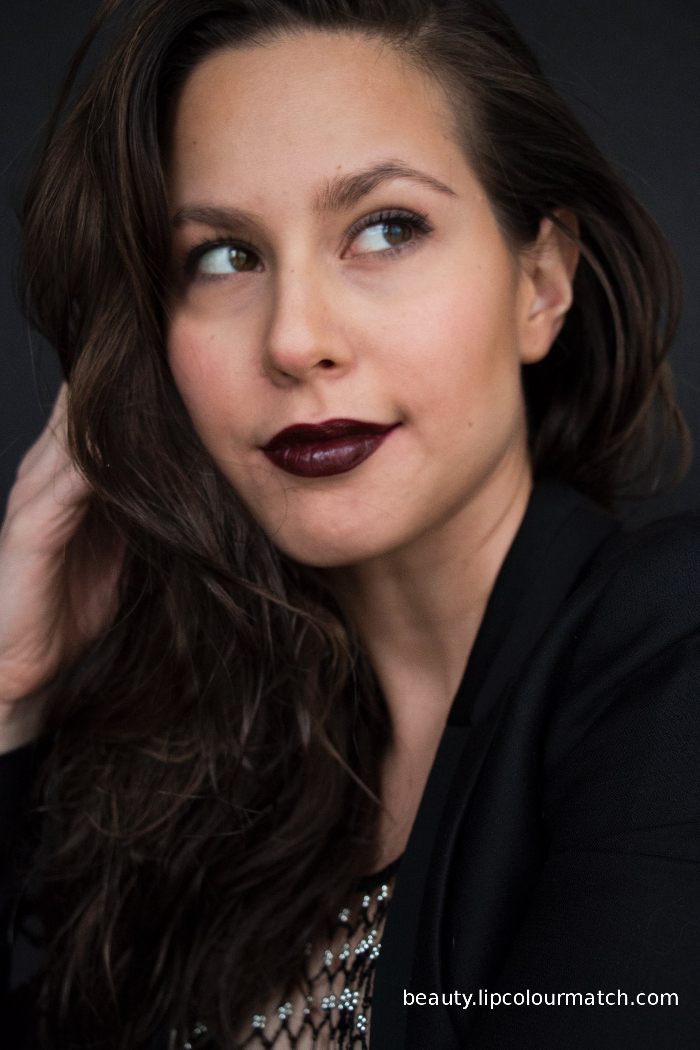 Model: fidafe
Application
Getting this colour on neatly is a challenge. It's fairly unforgiving and reveals even the slightest rough or dry patches on the lips, so after a few minutes of trying to get this on, I'm Pinteresting to find a good, quick and easy homebrewn way to exfoliate my lips. After exfoliating, the colour glides on fairly easily, but one should note that winterworn lips can't be saved by a quick-and-dirty exfoliation. Prepare well before you decide to try this colour on!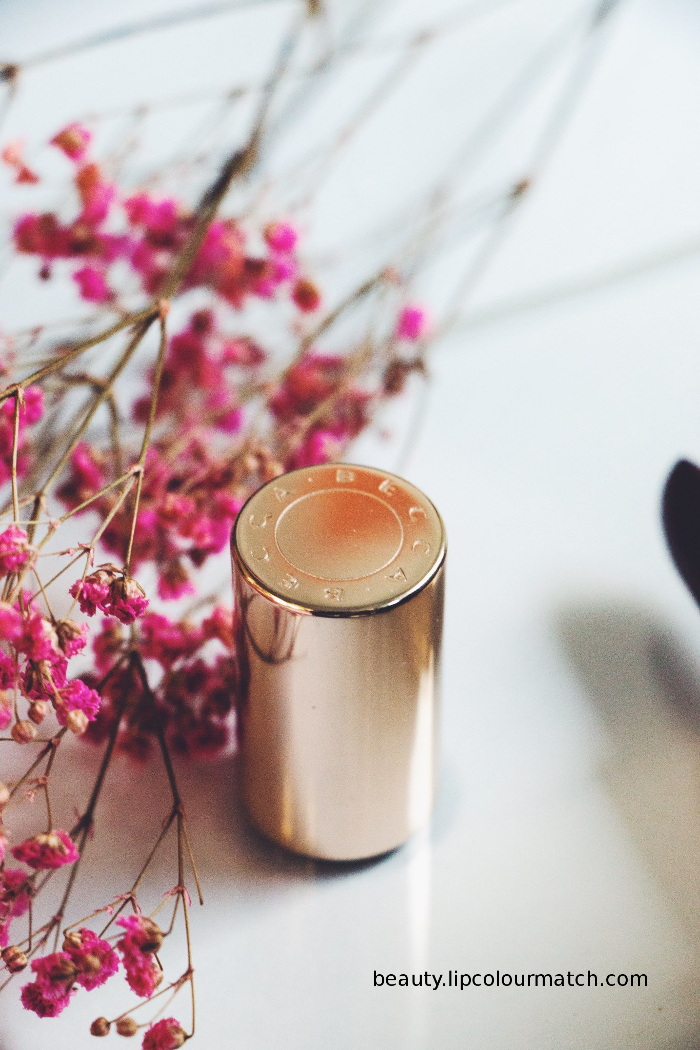 Unfortunately this gorgeous packaging is not recyclable
Wearability and longevity
The texture feels pleasant on the lips, unlike the drying texture of many liquid lips. On the flipside, after one meal, the colour has all but disappeared! It's also not transfer proof, as I learnt when an accidental swipe of the hand across my lips earned me a smudged chin!